We are what we do
Everyone Essential
VERB deliver property solutions like a modern service so that businesses can grow fast and keep their resources focused on their ambitions. The idea for the name VERB appeared after speaking with their team at length. It became clear that they were authentically focused on doing things different and better. No baggage or BS. Actions speak louder - you are what you do. Having the backing of ISG gives their ambition to disrupt the property sector some weight.
Beyond business
Heavy processes and materials add cost and inertia to a project. Complex bureaucracy and big teams slow down decision making and progress. VERB is light because that's sustainable. It values specialism and excellence over size, innovative best practice over cookie cutter solutions. VERB is a nimble, flexible Real Estate developer - adjectives you don't normally associate with the property sector.
Execution is strategy
VERB design, build and run. They listen, develop, solve, sustain and deliver. They are a hyper focused, no nonsense team building a 2030 development business. VERB launched in May and is in a joint venture to build HOP - a 1.6m sqft next generation studio facility in Bedford. That's just the start. VERB = doing. Green = go. > points to the future.
Deliverables
Brand strategy
Naming
Brand identity system
Website design and content
Impact
"VERB has been created and given the freedom to enhance and focus our expertise and learning towards new sectors and customers. "
Chris McDermott, VERB CEO
Business shift
Real Estate
Business growth
Delivery
Building as service
Brand application system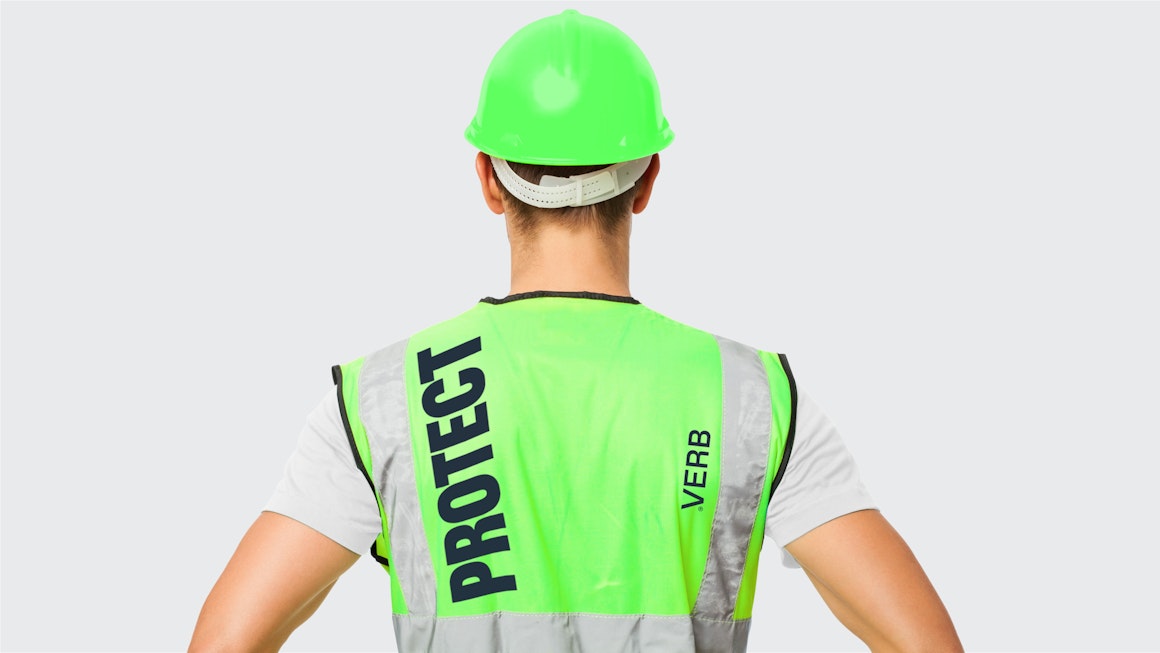 Branded hi-viz
Social media tiles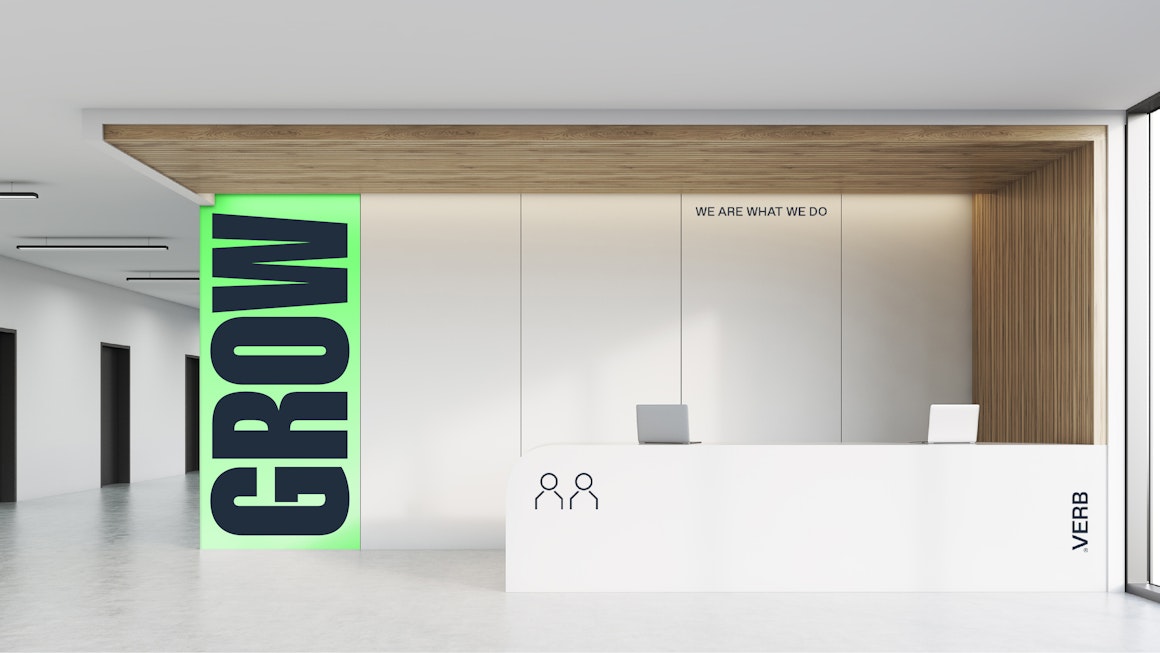 Reception
Website landing page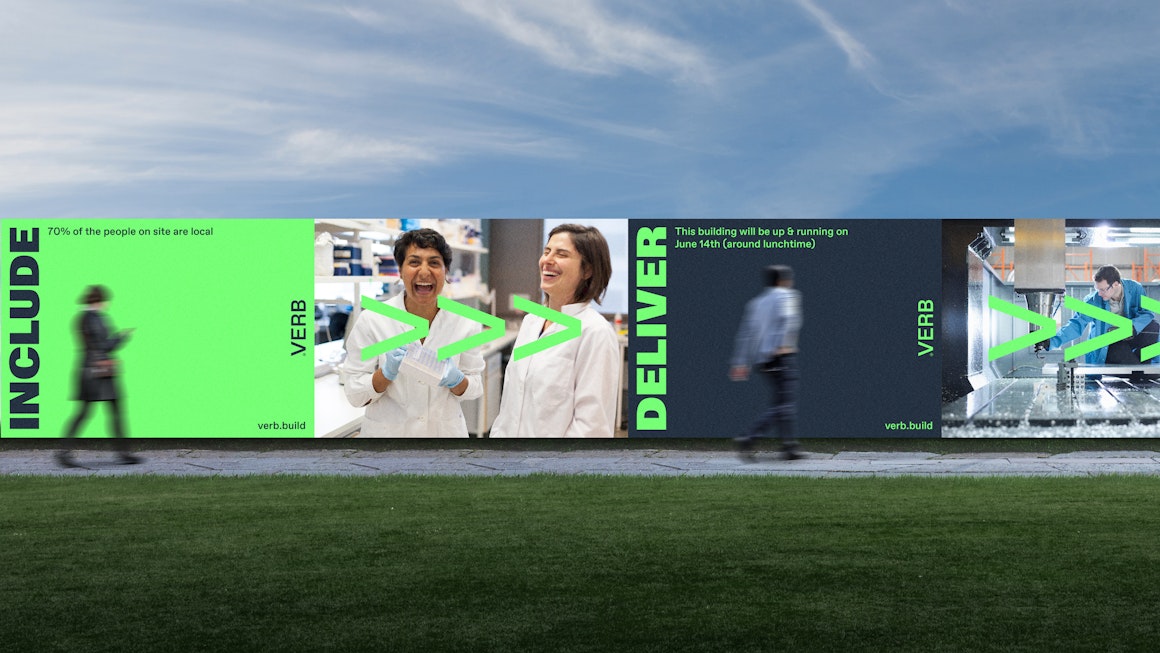 Hoarding application
Guidelines
View our work