Pure Planet
Everyone essential
We asked 2000 people 'what's stopping you from being green?' They said money, effort and confusion. In 2017 we designed a renewable home energy technology brand to tackle these barriers to sustainable living. Built around the idea of 'sustainability without sacrifice' we made it cheaper, easier, better and faster for customers to make the green choice. Pure Planet encouraged an inclusive and open approach, inviting voices from its community and partners to shape its net zero lifestyle proposition.
Beyond business
To engage customers and change behavior, Pure Planet needed to move beyond utility to become a movement, and beyond energy to become a net zero platform. We made the connection between customers choices and their impact on climate change and removed barriers to entry. Switching to Pure Planet's renewable energy means you don't sacrifice money - the energy is passed on at wholesale prices, time isn't a barrier - we helped design the fastest switch in the UK. Switching was easy. Customer service was industry leading.
Execution is strategy
Alongside the Pure Planet marketing and product development team, we created the fastest switch in the UK and designed an app to nudge customers through cheap, easy, green steps towards a net zero lifestyle. We continuously tested messaging on social media to give us insights into what customers value most. It helped us deliver digital campaigns that consistently outperformed. Pure Planet's customer service and app were rated Excellent on Trustpilot and nominated by Which? two years running.
Deliverables
Brand positioning, design and guidelines
Web, app and service design
Service design principles and design system
Paid social media campaigns
Organic social strategy and creative
Reports and thought leadership campaigns
Event design
Support and mentoring for Pure Planet team
Impact
First ALL digital energy supplier
Over 150,000 customers in two years
Over 2 million tonnes of CO2 saved
Over 10,000 5 star Trust Pilot reviews
Which? recommended two years running
U Switch App of the year
Business shift
Utility
From home energy to people power
Movement
Cellar
From meter readings to global impact
World
Indifference
From wanting to switch to wanting to stay
Passion
Pure Planet brand evolution - brand language as a call to action
Pure Planet bespoke Icon library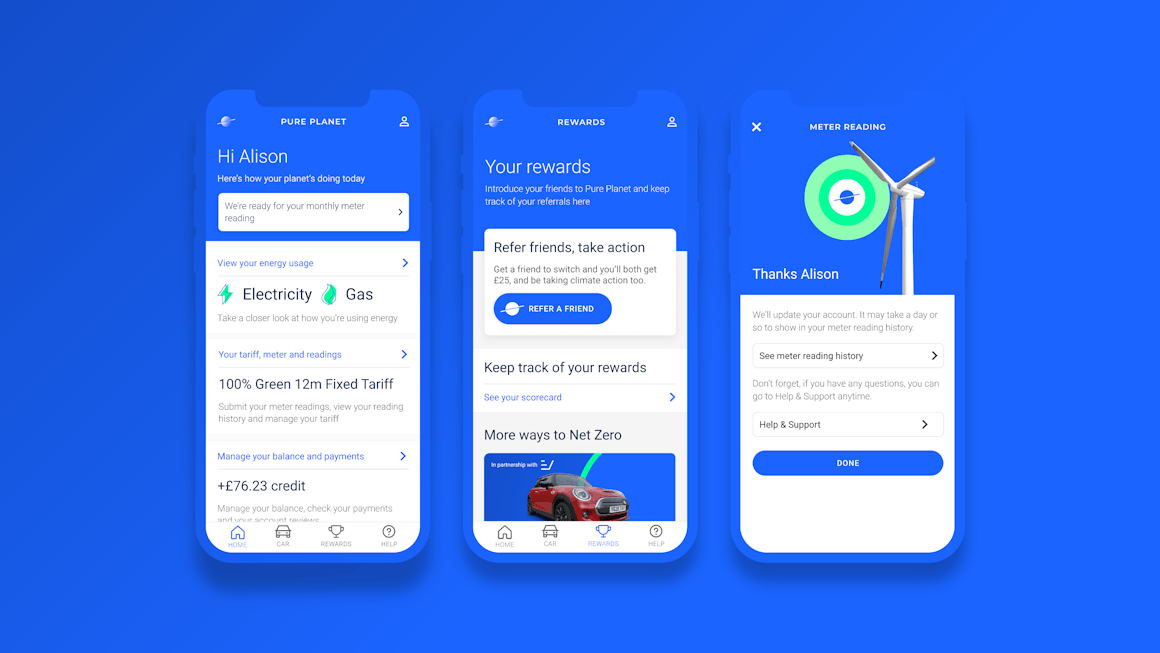 Service and brand design for Pure Planet zero Carbon App
Annual sustainability report: Survey 2000 UK citizens and climate experts in politics, fashion, manufacturing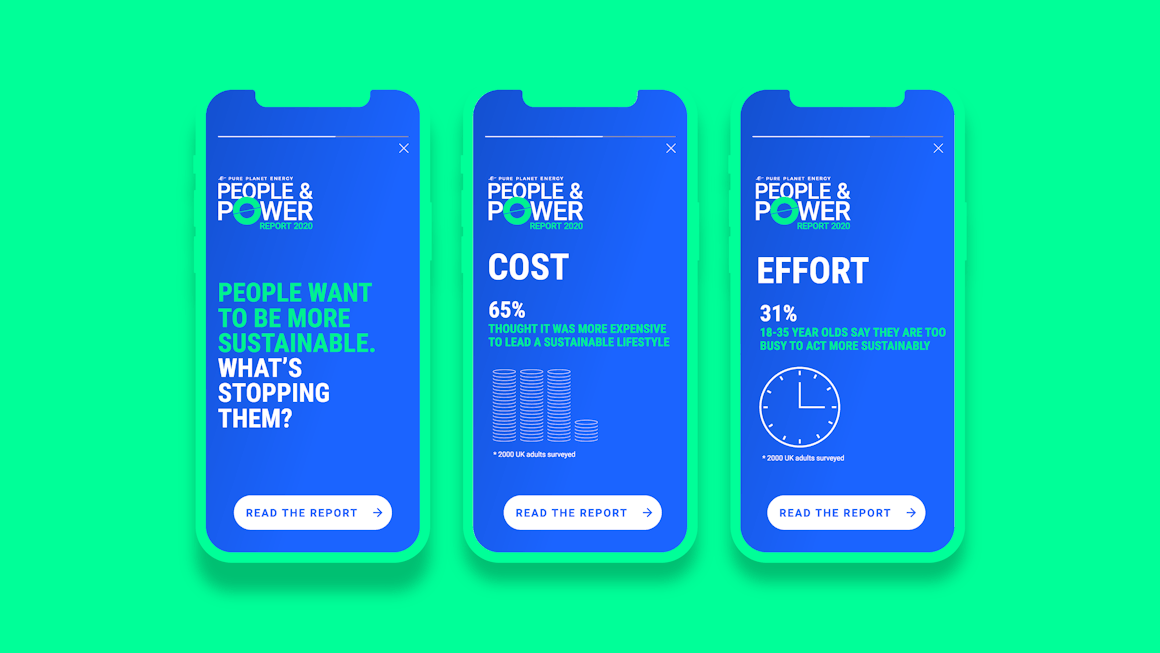 Annual sustainability report supporting paid social campaign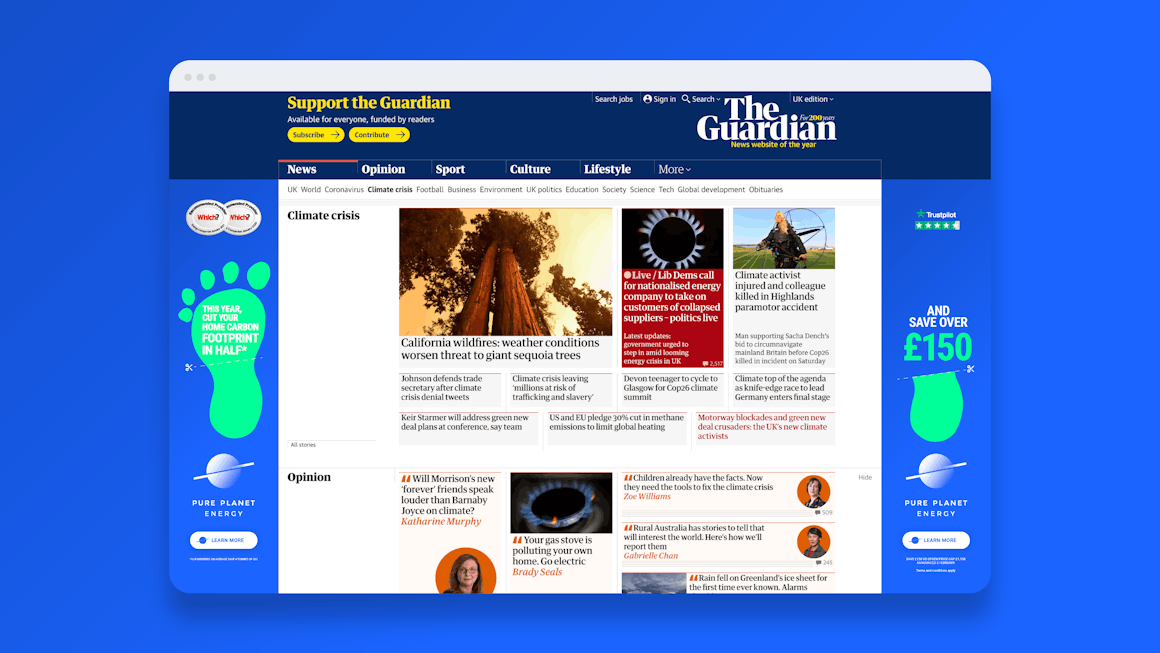 Prospects campaign for The Guardian take over
Brand awareness social campaign
View our work