Harwell Campus
European Space Agency, Government Big Science, Oxford University, UK Research and Innovation, investors, entrepreneurs = Brilliance everyday
Everyone essential
At 'Europe's MIT', Government, academics and businesses meet to build clusters around sustainable energy, biotech, space and quantum computing. Harwell Campus asked us to create a brand idea for the site to elevate awareness and unite its hundreds of organisations. To create the brand idea we listened to investors, government, academics, scientists and entrepreneurs. The idea that unites them is Brilliance Everyday. The only icon big enough to contain Harwell's Campus's - the sun.
Beyond business
At Harwell Campus, boundaries are pushed, at a quantum or global level, 24/7/365. We created stories that celebrate interconnectedness: where problem solving meets ambitious investment to create opportunities that benefit everyone. At Harwell Campus, boundaries are being broken. You can sit down to lunch and see biologists talk to space engineers about how to grow stem cells faster in low earth orbit. We need places like Harwell to solve big problems and create a sustainable future. It's a staggeringly inspiring place full of incredibly modest people.
Execution is strategy
'Brilliance Everyday' is clearly seen in Harwell's Campus's Masterplan - an innovation town, where brilliant people live, work and share ideas. Our brand positioning identified three components that make Harwell unique: scale, activity, collaboration. ​​The sun imagery communicates these strengths - a container for all the elements that fuse at Harwell Campus. There has been significant investment from the government in the campus, real estate assets have increased in value and thousands of jobs have been created since we branded Harwell Campus's new era.
Deliverables
Cross campus interviews and workshops
Brand narrative for Harwell Campus
Brand identity and guidelines
Intranet and campus app design
Campus signage
Promotional videos
Impact
Gross Asset Values increased by 15x
Over £750m of HM Government investment
Innovation clusters tripled, creating thousands of jobs

Over 6000 strong communities of scientists, engineers and innovators

Over £3 billion of national science facilities

Brookfields acquired 50% stake in Harwell Campus in 2021
Business shift
Science
Where innovation and investment meet
Clusters
Silos
Designed for spontaneous innovation
Serendipity
Offices
The story is the outcome
Progress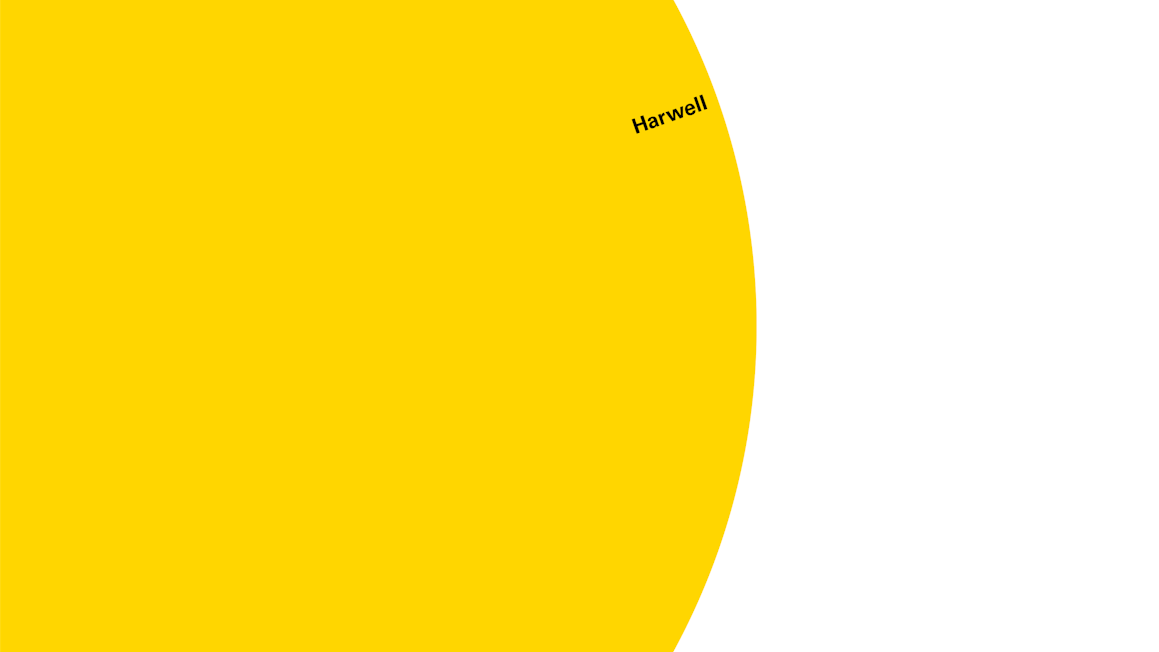 The only icon big enough to contain Harwell's ambition - the sun.
A community driven website to convey 'scale, activity and collaboration'
Creating value - a place designed for serendipity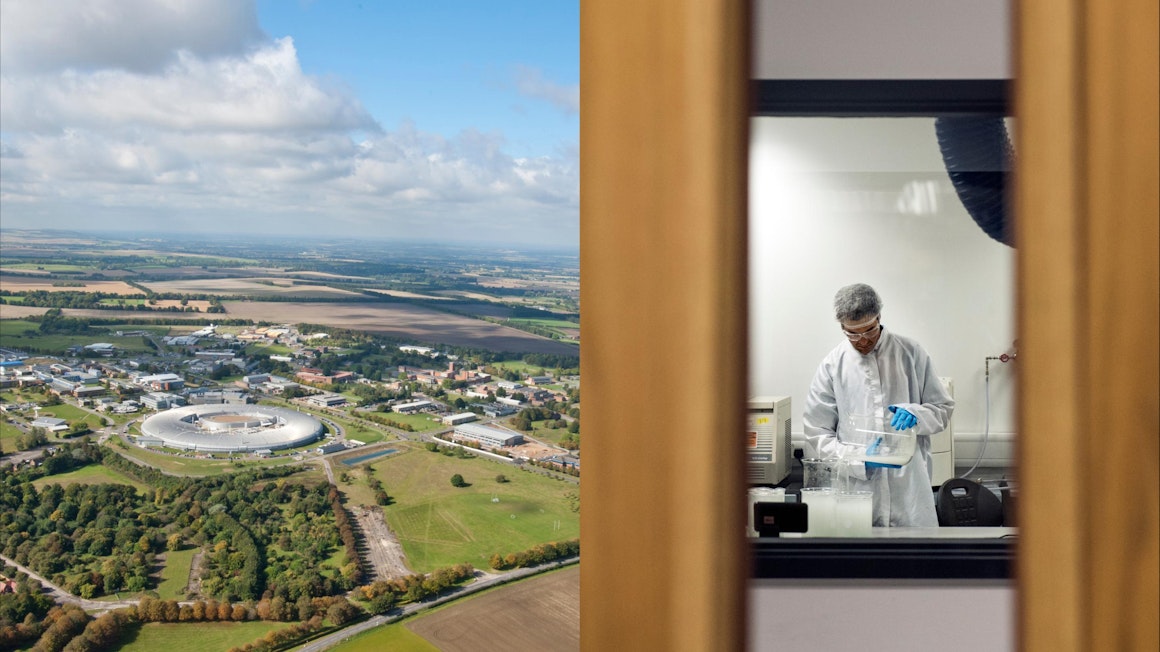 Diamond Light Source, UK's national synchrotron science facility (left)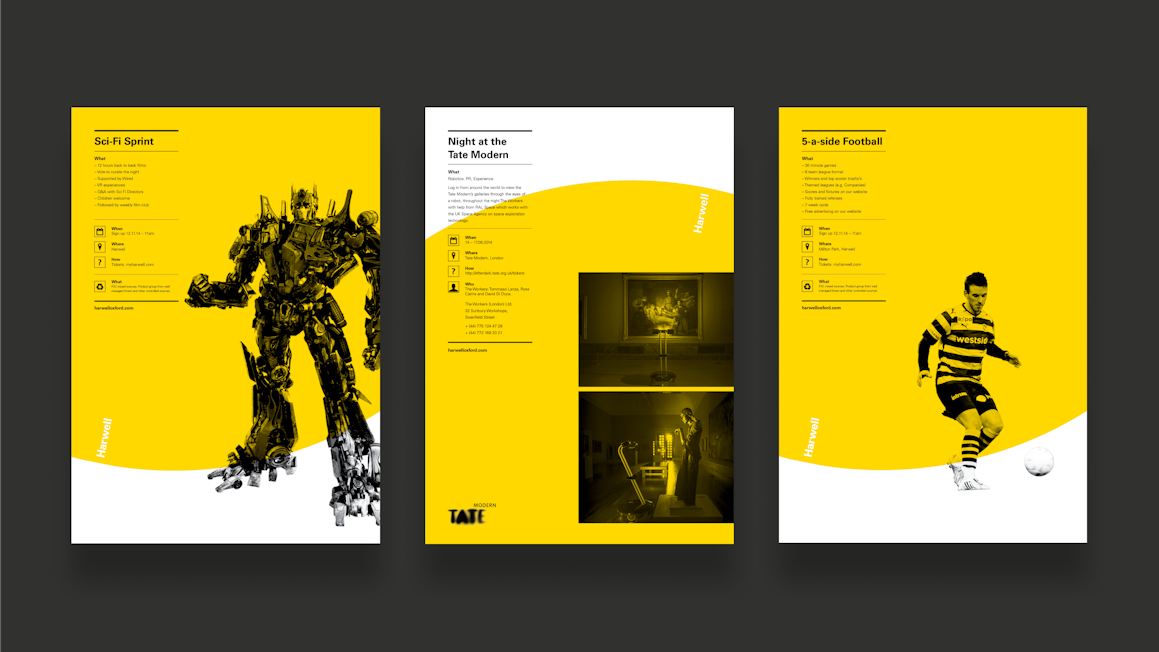 Strategy materialised in community events proposal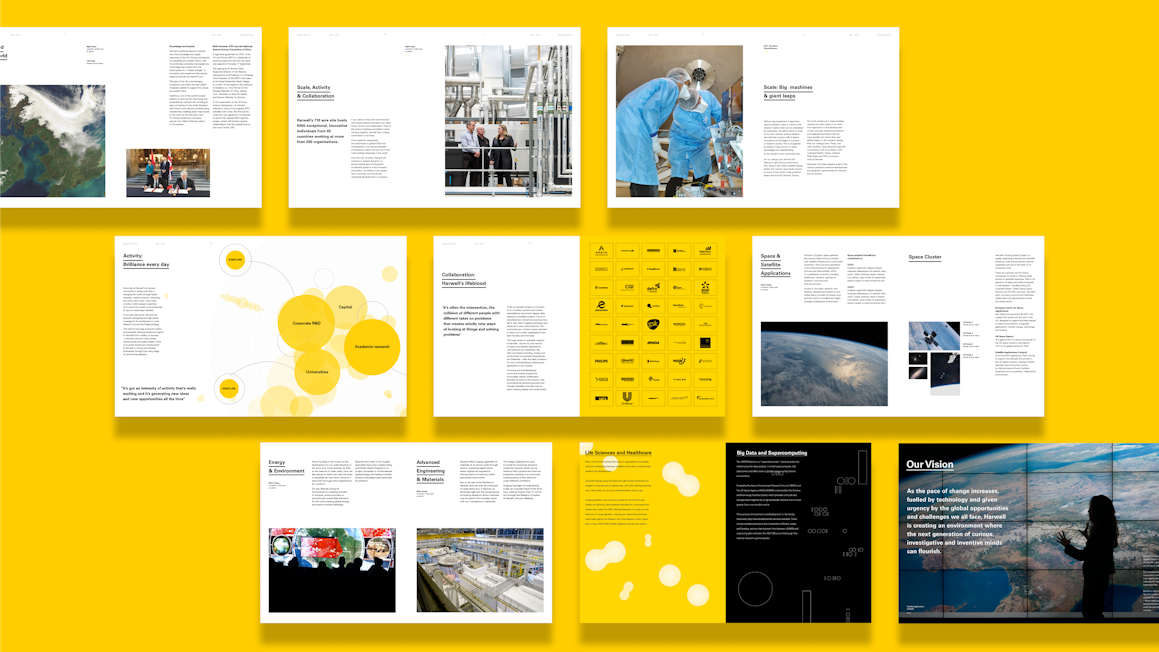 Harwell Campus brochure - scale, Activity, Collaboration story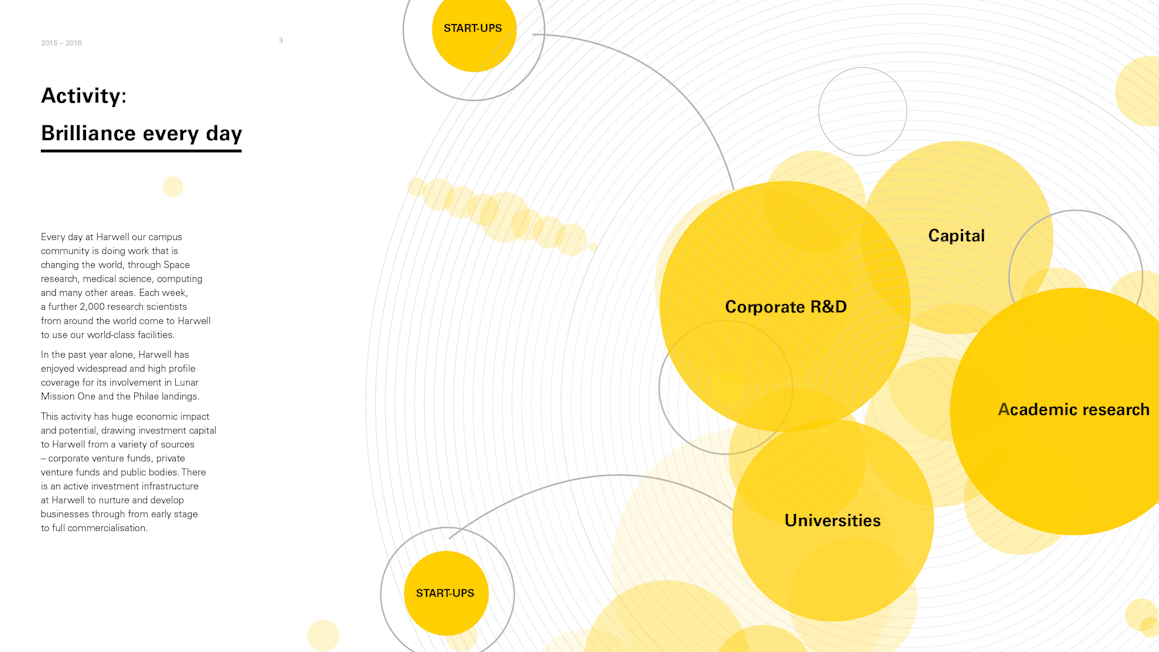 Harwell editorial spread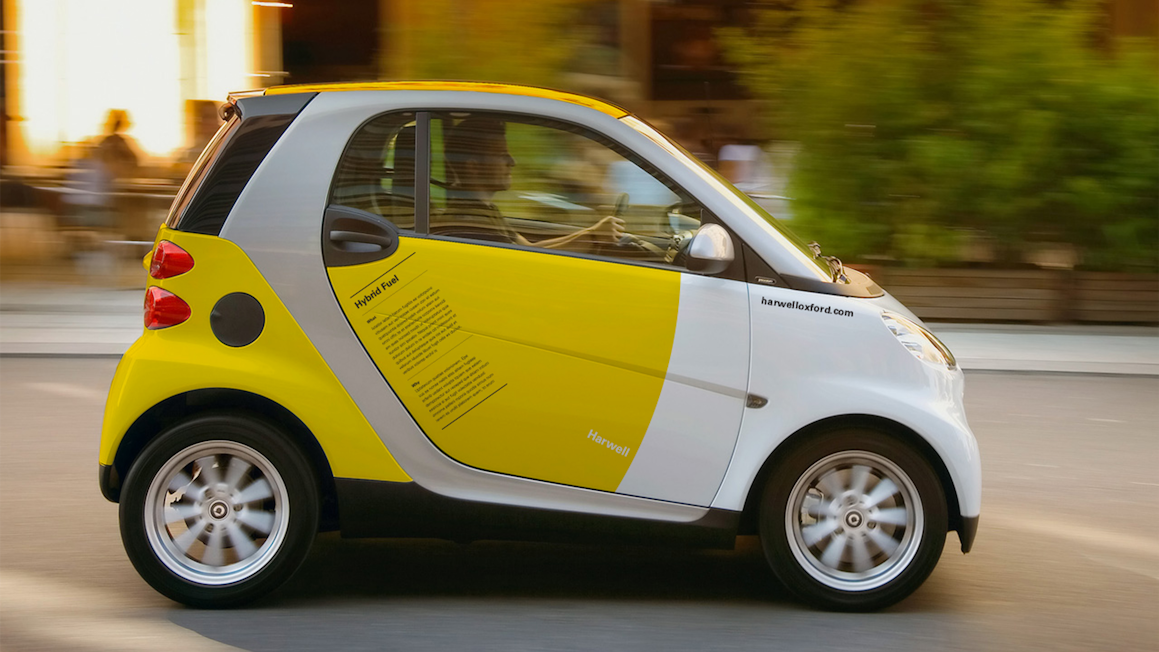 Harwell 'What if'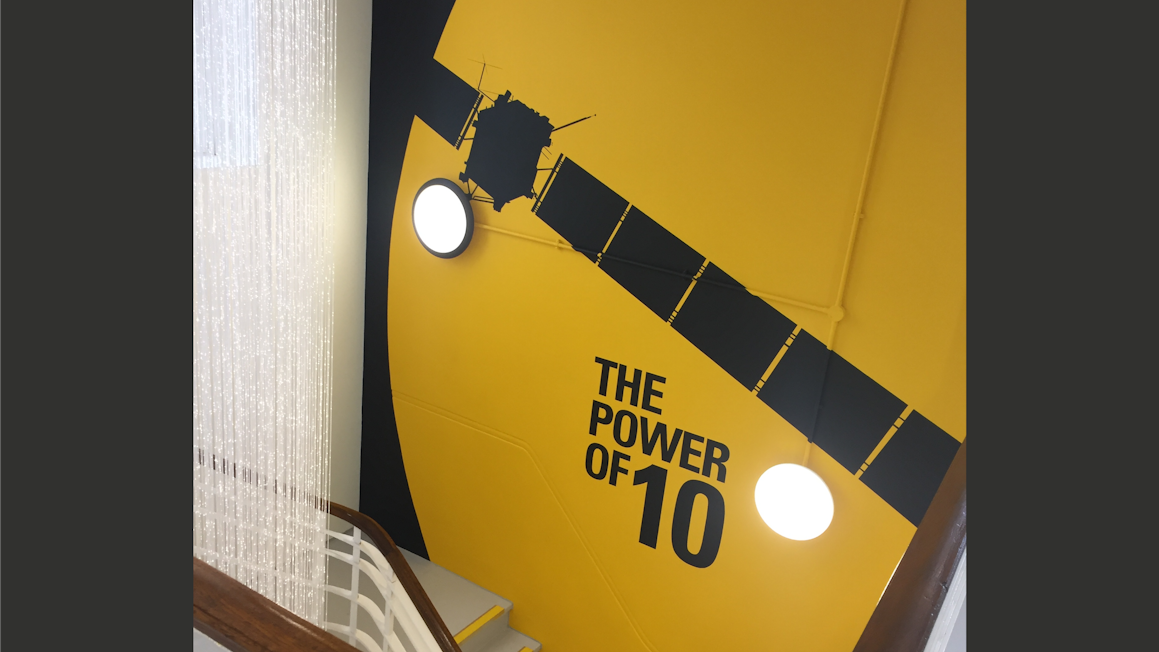 Harwell interior
View our work