Rebellious Self Expression
Everyone Essential
Dr. Martens asked us to help communicate their core brand idea, Rebellious Self Expression, to their global leadership team and staff. We boiled down five years of research into a brand 'one-pager' to explain the essence of Rebellious Self Expression and its value to Dr. Martens commercially and culturally. From there we designed and ran a two-day workshop for the Dr. Martens' top team and then used that to provide the raw material to create a big impact video and magazine to launch the idea globally.
Beyond business
Dr. Martens are leaps ahead of other brands that virtue signal diversity and sustainability. They are measurably inclusive, have set themselves difficult sustainability targets and the Dr. Martens' Foundation is giving meaningful support to organisations tackling racism, women's rights and inclusivity. Worn by rebels since the 1960s, Dr. Martens boots have become the footwear of choice for progressive, creative, rebellious individuals and communities all over the world.
Execution is strategy
We made a powerful video to show the evolution of Rebellious Self Expression, why it matters to staff and customers and how it will guide Dr. Martens' future. An accompanying magazine follows the same structure and invites everyone to take part in driving Rebellious Self Expression through the business. Both video and magazine were hugely positively received by Dr. Martens' leadership team and are being distributed globally to 3,500 staff.
Deliverables
Strategy one pager
Two day workshop: design, run and feedback
Global strategy launch video
Edition #1 of internal magazine
Impact
Corke Wallis shaped a complex set of ideas into a simple and effective articulation of our brand. They did this without losing any of the depth of thinking that made up the initial brief. The final deliverables will help to shape so many aspects of our brand and culture going forwards. The team have been brilliant throughout, a true partnership from start to end.
Michelle Faure, Head of Brand Strategy & Insights, Dr. Martens
Business shift
Disjointed ideas
One global narrative
United teams
Abstract strategy
Highlighted needs and impact
Tangible actions
Past
Linked heritage to business ambitions
Future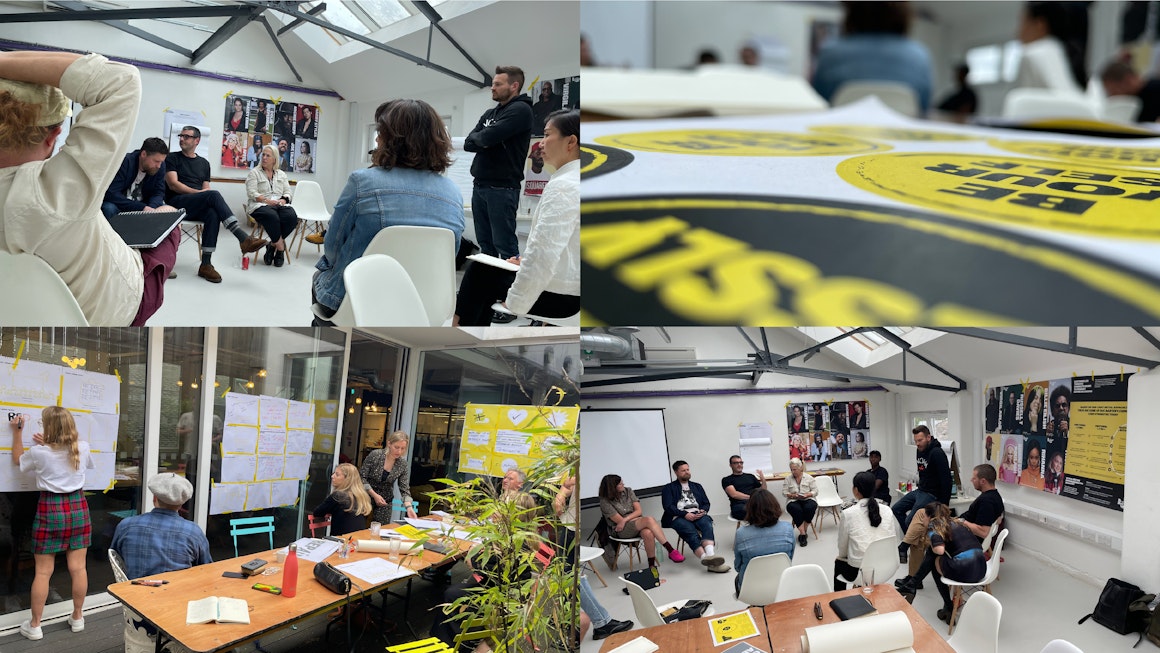 Workshop 1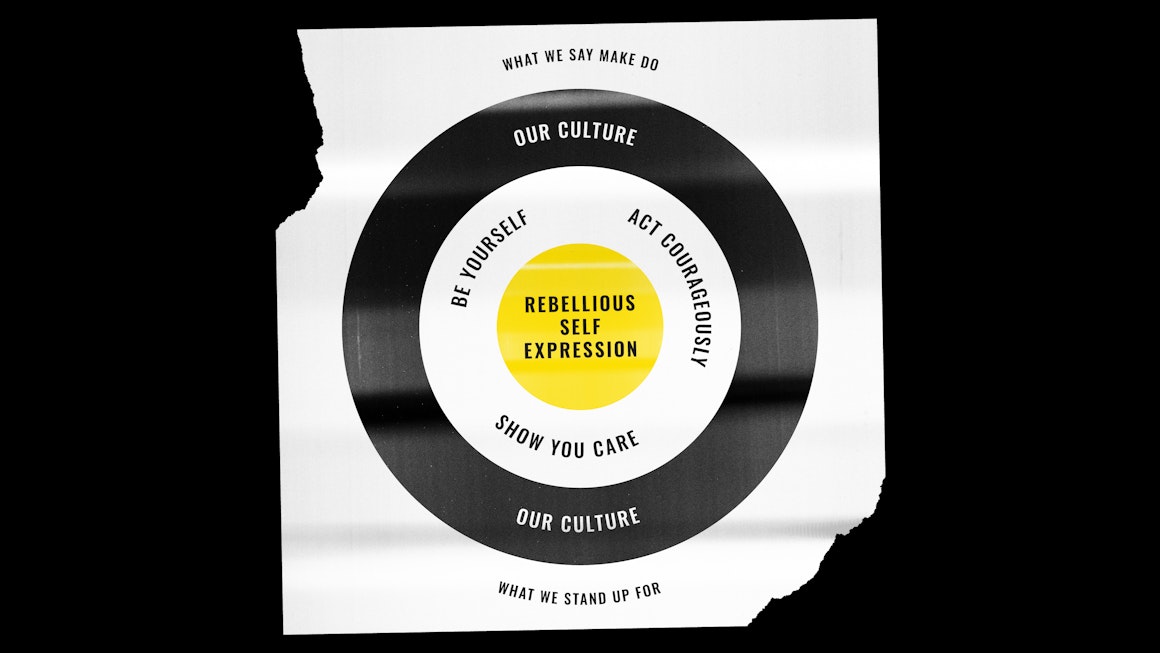 Brand framework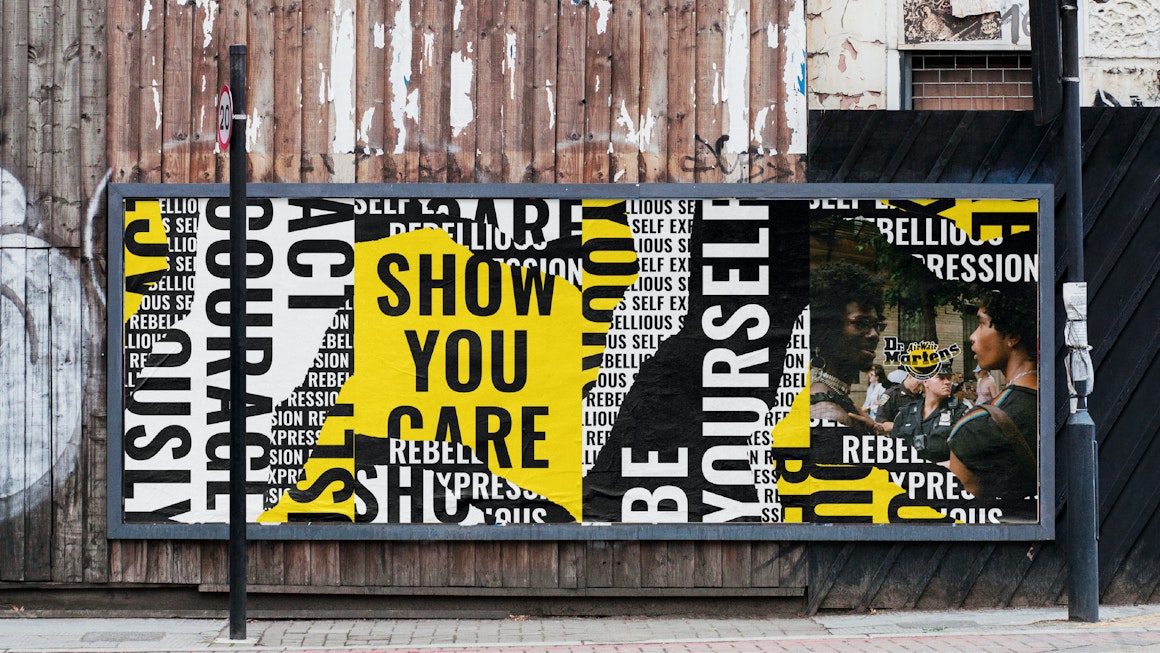 Brand launch materials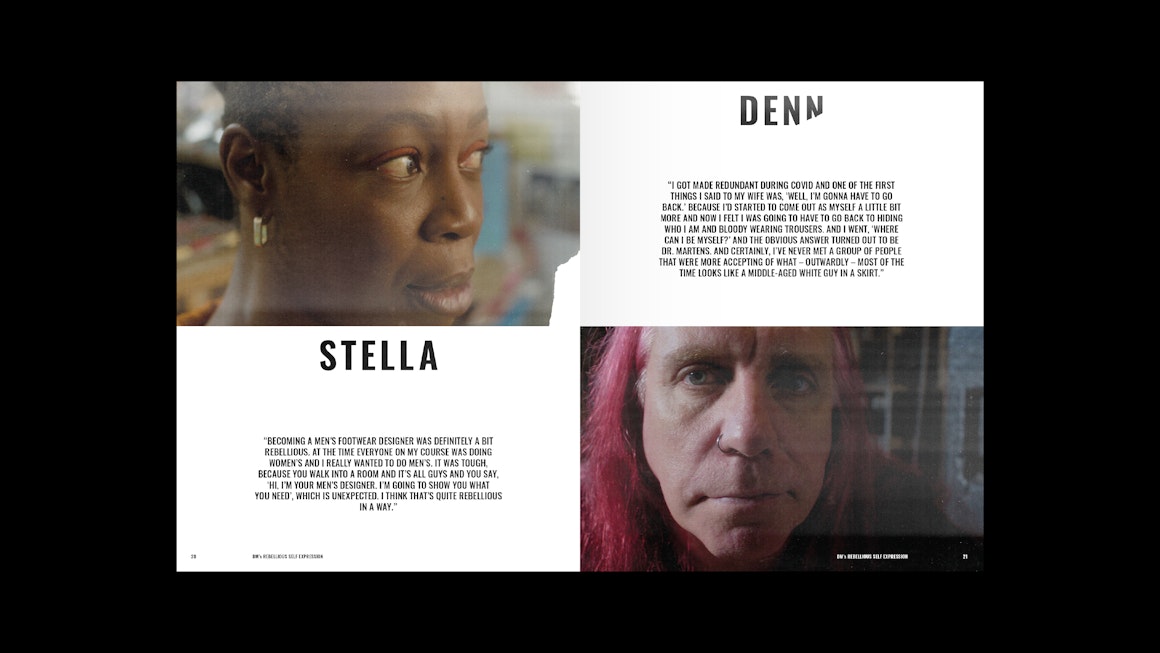 Brand launch materials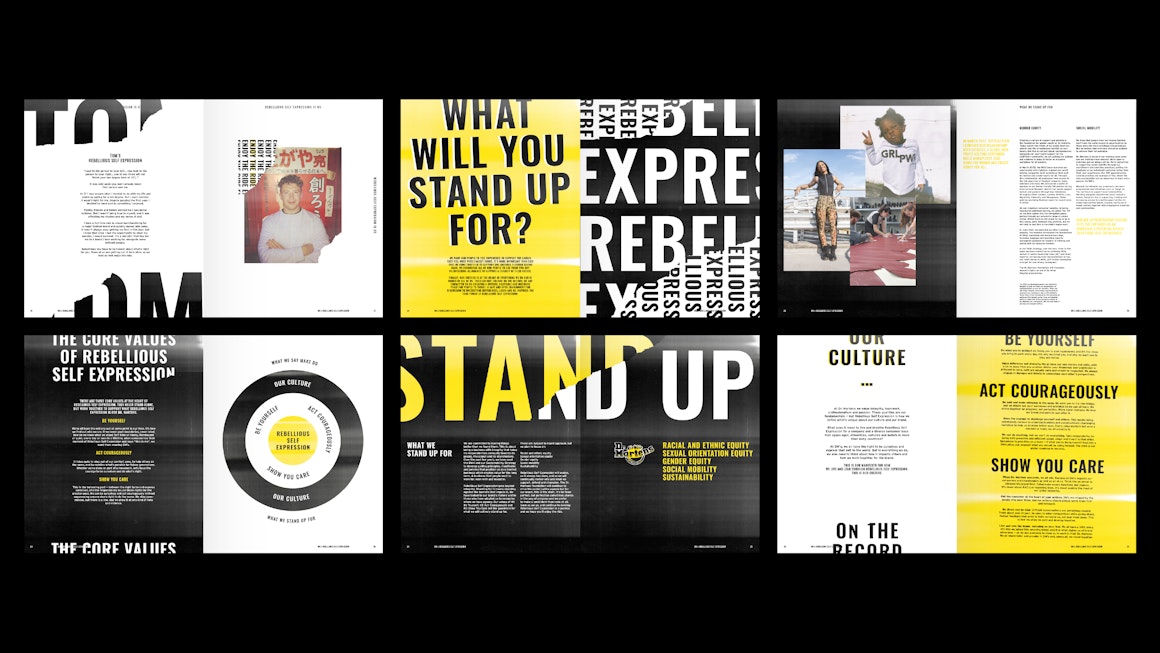 Brand launch materials
View our work